Indulge yourself in the luxury of outdoor wellness with our premium range of hot tubs and saunas. Wind down and relax with your family and friends or sit back and enjoy the feelings of relaxation alone.
Unplug From the Stress Of Modern Life
As technology advances, it would appear the amount of time we have to ourselves appears to decrease. We find ourselves spending more time on our mobile devices, scrolling through social media and replying to emails than actually socializing with our loved ones. During your day to day life, its important that you take time for you. Take a break, sit back and simply relax. Wooden Tub Sale provides you with the traditional luxuries of hot tubs, allowing you to indulge in relaxation from the comfort of your own home. Whether you want to take some time to wind down alone, want to have fun with your family, or you want to create your very own spa trip with your friends, our wooden hot tubs and outdoor saunas allow you to sit back and enjoy life's simple pleasures. Taking this time out of your day can help you to forget the stresses of day to day life as well as induce your muscles into a natural relaxation.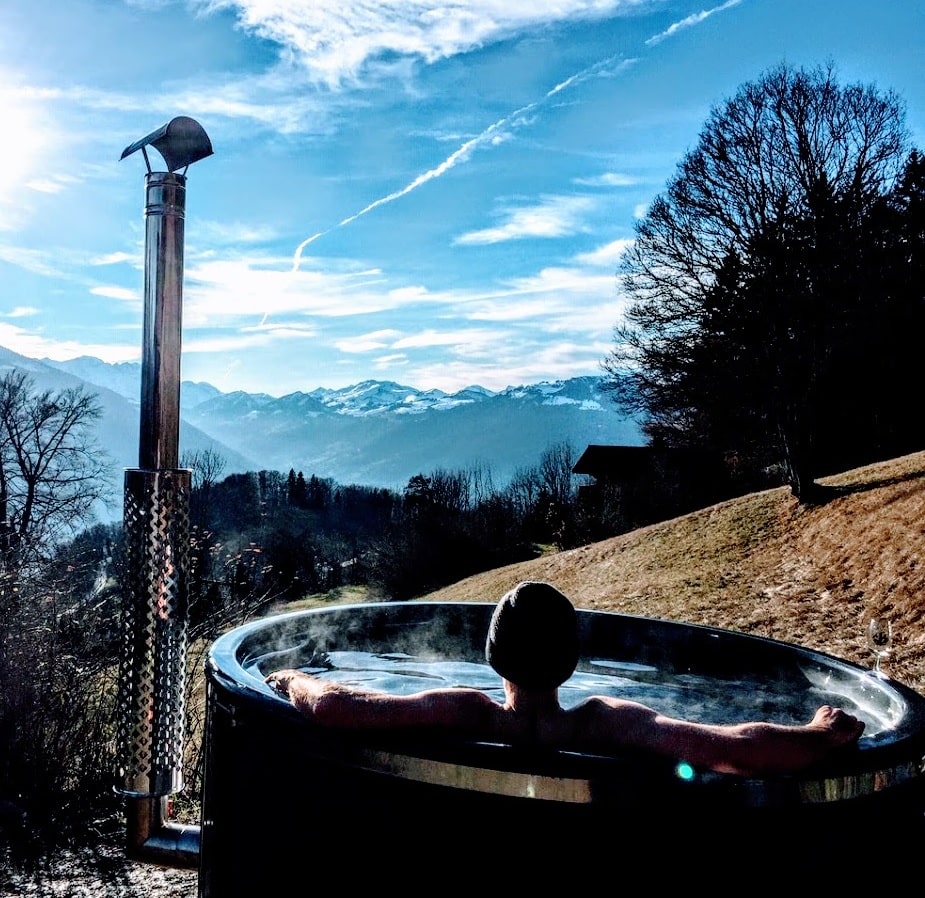 Wooden Hot Tubs And Outdoor Saunas Tailored to Your Garden
We all need a place to relax and be alone. Whilst public pools and saunas are great, you're often met with loud children or other individuals. With our outdoor wellness products, you can enjoy relaxing in the comfort of your own home. With a range of bespoke features and design options for you to enjoy, you can also tailor your options to your current home design. 
Our stunning, high-quality wood is designed to withstand the test of time, allowing you to enjoy our wooden hot tubs and outdoor saunas without the stress of excessive maintenance. Each one of our products is designed to capture those moments of tranquility and relaxation, taking as much time as you need to relax and forget the world around you.
When shopping at TimberIn you can rest assured, you're getting the best value for your money. We take pride in putting a smile on the face of our customers, ensuring 100% satisfaction with every order. Here are some of the key features you can expect from us:
Bespoke Design Concepts

The Finest Grade Wood

In-depth Inspection of Each Board

The Industries Finest Stainless Steel

Custom Size Options for Your Home
At TimberIn our wooden hot tubs and outdoor saunas are more than just a place to relax. They determine the lifestyle you live and the ways in which you wind down and escape reality. Designed around comfort and luxury, we make sure that your tub is your haven. The place in which you feel most comfortable and most yourself. With each moment you spend relaxing, your body can begin to heal and recover. With nobody around to bother you, you can choose to stay in this state of relaxation for as long as you wish.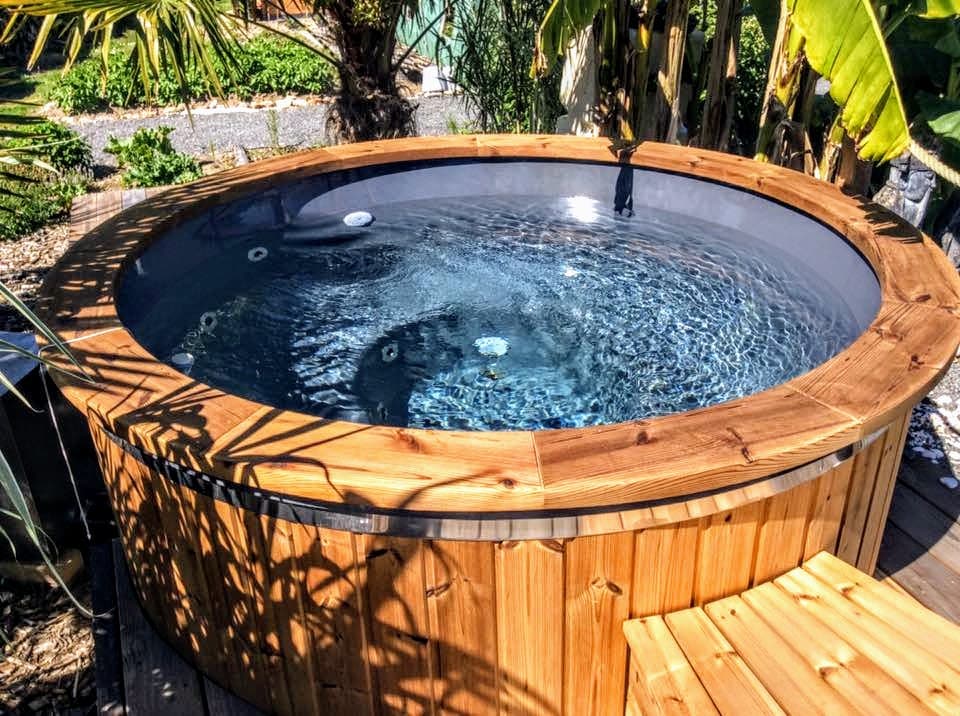 Having more than 10 years of experience, we can offer faultless designs!
Our products combine the benefits of modern tubs with traditional luxuries to bring you the ultimate relaxation experience.