Wood heated Hot Tub
*Quick hint: don't forget to check technical sheets and 3d visuals of this model, choose from the list above.
It's always a good idea to have a good, large wood heated hot tub when your friends are coming over. This offers everyone a place where they can have fun, talk about all kinds of different things, and just enjoy the experience. It's a great opportunity to blow off some steam, remove stress and anxiety, while still having plenty of fun and enjoying the process. This can bring in the quality and success you always needed.
Technical sheets and 3D visualizations
*Quick hint: please click on the icon to expand the view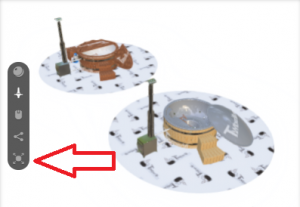 You can use any external heater
The great thing about this wood heated hot tub is that you can easily use any heater you want with it. Not only do you have the best results and quality, but at the same time it's just a rewarding and powerful way for you to express your ideas and push things to the next level. It's helping you eliminate concerns, and the quality is always among some of the best on the market. Plus, you can feel free to use an external heater, which in turn gives you more space. It doesn't get any better than this, so try to take that into consideration for the best results and experience.
External heaters are very good for wood heated hot tubs because they are very efficient, reliable and they give all the control and features you need. You get to have more internal space since the heater is outside and you don't have to worry about any issues that might arise. On top of that, the internal stove is shielded from the bathing area. That's great because you get to stay away from any possible injuries that might arise. The more you protect yourself and stay away from danger, the better the results will be. Yes, there are obvious challenges that can arise, but overall this helps immensely and it gives all the benefits and experience you would expect.
However, there are a few downsides too. The fact that you have an external heater means it's usually more expensive. Moreover, this takes a bit more time to heat up the water when compared to an internal stove. Since you will prepare the hot tub at least 20 to 30 minutes in advance, that shouldn't be a problem, so it will work exactly the way you expect.
This wood heated hot tub is large enough for the entire family
What makes the wood heated hot tub unique is the fact that you have 2 options here, a 180 cm or 200 cm hot tub. This can fit anywhere from 6 to 8 persons. That means you can unwind and have fun with the entire family or a group of friends. It's just very interesting, rewarding and full of ways to cherish your time.
It works with gas, electric or wood heaters
One of the top advantages that come with this product is that you can use wood heaters, electric or gas heaters. They are all external, so you have more space inside for your friends, which is always a great thing.
Complete insulation
This Wood heated hot tub has all the proper insulation you need, and that means you can heat the water quickly. There's no heat loss, which can be a problem more often than not. With this unique approach and great range of products, you will get to heat up the hot tub and have a great time. You maintain the same temperature, which is always amazing.
Great accessories
You can have access to all kinds of cool accessories as well. If you want LEDs, a massage system or air bubbles, the Wood heated hot tub offers the option to add that. It's not mandatory, so you can keep it barebones or you can fully customized to suit your requirements. It's amazing, it gets the job done and that's the thing that matters the most here.
The Wood heated hot tub is an extraordinary product with a clever design and you can easily use any external heater you want. It's inexpensive, dependable and it gets the job done all the time. We recommend you to give it a try right now, as this is an amazing purchase you do not want to miss. It's also easy to install, and the fact that it works with any type of heater makes it versatile and powerful!