Outdoor Barrel Sauna:
*Quick hint: don't forget to check technical sheets and 3d visuals of this model, choose from the list above.
If you have plenty of space outdoors, then it makes a lot of sense to install a high quality outdoor barrel sauna. This delivers a great way for you to unwind and relax, while also pushing the boundaries in a powerful and creative manner. It's an amazing approach and one of those things that really take the experience to new heights every time. The thing you will appreciate when it comes to the outdoor barrel sauna is that it's dependable, easy to adapt to your needs, and it also has a very comfortable interior. You can even have an outside view.
Technical sheets and 3D visualizations
*Quick hint: please click on the icon to expand the view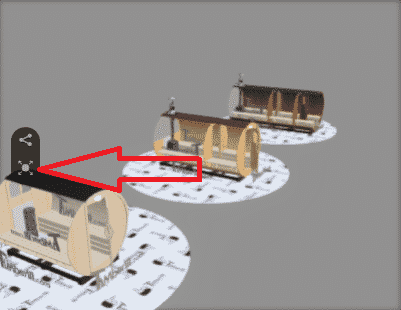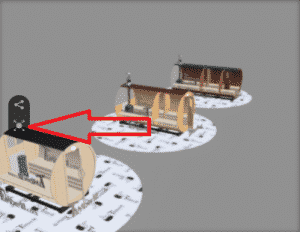 Need more ideas? Take a look at our Pinterest board here
Great design, easy to use barrel sauna
The outdoor barrel sauna is one of the most common models on the market. It was created using solid wood staves that are around 40 mm thick. They are reliable, powerful and you can easily see why this is such a dependable and powerful solution. Plus, you can opt for either thermo wood or spruce, depending on your needs. It can indeed make quite the difference and the value is amazing.
Different heating options
What we like about the outdoor barrel sauna is that it can have either electric heaters or it can be wood-fired. That means you are always in control and you receive the best heating solutions without having to worry about any issues. It totally works, and it will bring in front the best quality and results on the market without any worries.
Large size
The outdoor barrel sauna can range from 2 meters to 5 meters of total length. That really goes to show you're able to fit a lot of people in the same place. It helps immensely, and it will convey a sense of value every time. Plus, you are always in control and you are free to choose the overall results and solutions in no time.
Wonderful compartments
This sauna has compartments that you can add if you want to. This includes a front terrace, a dressing room, and all kinds of things like that. In addition, you can have full or half panorama rear windows. It's amazing, and it leads to a much better immersion. Of course, it's all up to you if you stick with the regular sauna or add these extras.
At the end of the day, the outdoor barrel sauna is a great investment and an affordable one as well. You choose the heating options, and there are a multitude of different options you can try out too. All you need is to check this out for yourself, and you will be very happy with the quality and value. It's definitely worth the investment!