Sunken in ground hot tub
*Quick hint: don't forget to check technical sheets and 3d visuals of this model, choose from the list above.
It's extremely important to have a great sunken in ground hot tub that helps you relax and eliminate all the stress and anxiety during the day. Most of the time a hot tub for outdoor locations needs a lot of space, and that can be hard if you have a small backyard or outdoor area. But with this Sunken in ground hot tub, things are much easier and simpler than ever before.
Technical sheets and 3D visualizations
*Quick hint: please click on the icon to expand the view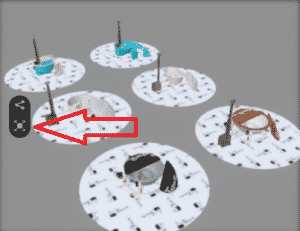 Need more ideas? Take a look at our Pinterest board here
Sunken in ground hot tub – easy integration
The product is created only with high-quality materials and you will find it extremely easy to integrate into your outdoor space. There are no wooden panels around the bottom, so you can have a vast range of different customization and added features for you to explore and enjoy. Each project is unique therefore this sunken in ground hot tub is a very unique product. We offer several sizes and forms, please see the technical sheets.
You can connect any type of heater
Whether you want to add an electric or wood-fired heater, you can do that in no time. That helps immensely because you will have access to the type of heating you need without restrictions. We do offer snorkel and external wood burners.
Great sunken model
The great thing about having a sunken in ground hot tub is that you can easily add it at the floor level. That means you can have an outdoor space with a cool hot tub in the middle of it or towards the edge. Either way, it's easy to go in and out, and the experience you receive is always exciting and rewarding, which is what matters the most in the end. You will decide the look of the final installation therefore it will be a unique product never to be found elsewhere.
Unlimited installation and decoration opportunities
Yes, you are easily free to customize the way you install and decorate the sunken in ground hot tub. It's offering you a variety of options to consider, and the value is always really impressive. That alone can be very interesting and exciting, which is exactly what makes it so impressive.
Free insulation
This sunken in ground hot tub comes with its own insulation free of charge. The lid, walls and bottom are all insulated. Insulation will help to heat water faster, will provide extra strength to the material, and water temperature won't drop so quickly.
Lots of accessories
When you buy the sunken in ground hot tub, you can easily integrate all kinds of accessories. You can add custom filtration, not to mention you can include hydro-massage features or LED lights. It helps immensely, and you get a sense of professionalism and value all the time.
Get your own sunken in ground hot tub today and impress your friends with a great place where they can unwind and relax. This will help you cherish your life more and just enjoy every second spent at home. Check it out now and get access to the best, coolest hot tub you can buy at this time!
Our best selling wooden hot tub with a fiberglass liner, see here.
For more models, see here.