Cheap wooden hot tub
*Quick hint: don't forget to check technical sheets and 3d visuals of this model, choose from the list above.
A good cheap wooden hot tub or outdoor sauna has the potential to improve your living style and experience, and it will also help you feel better. With its help, you will find it easier than ever to unwind and relax. The great thing about this cheap wooden hot tub is that it's designed from the ground up to deliver convenience and great attention to detail.
Technical sheets and 3D visualizations
*Quick hint: please click on the icon to expand the view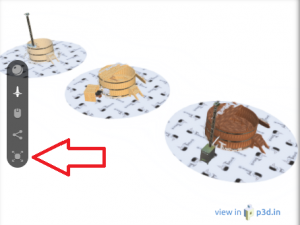 Cheap wooden hot tub comes assembled or as a kit
If you like the idea to create your own hot tub and assemble it with ease, then this works for you. Or it can be fully assembled, based on your needs. If you want it to come as a kit, you can buy the kit and customize the cheap wooden hot tub based on your own requirements. The possibilities are limitless and you always get to customize and adapt everything according to your own requirements.
Multiple diameters to choose from
The cheap wooden hot tub varies in size, it has from 160 to 220 cm, so you can easily find a model that has the right size. It helps immensely, since you will have no problem getting adequate product to suit your needs and requirements. It's also fully made out of spruce, so it delivers durability and the waterproofing features that you need. This makes it an amazing investment for everyone interested in a good, cheap wooden hot tub.
Fits 4 to 12 persons
Depending on the size you choose, you can fit anywhere from 4 to 12 people here. That makes the cheap wooden hot tub a fun way for you to unwind with friends and family. It's a great experience and a wonderful way for you to step away from the day to day stress and anxiety. You just have to give it a try for yourself.
You can use any type of stove you want
This cheap wooden hot tub is versatile and it delivers a vast range of different stoves according to your own requirements. You can easily equip it with an electric stove, or you can add an external wood-fired stove. We can also equip it with a snorkel based on your own needs and requirements. That makes it well worth the effort.
Numerous accessories
You can also choose if you want to add some extra features to the cheap wooden hot tub! This means you can add your own air bubble massage system, or you can integrate your own LED lighting as you see fit. It works flawlessly and you can fully adapt it based on your needs.
Don't hesitate and buy your own cheap wooden hot tub if you want to relax and also spend time with friends and family. The spa is versatile, it can be used indoor or outdoors, and it delivers the efficiency and quality you want. Give it a try for yourself, and you will be incredibly impressed with the results and amazing value for money. This is one of the best spa options on the market!
Interested in a wooden hot tub with a fiberglass liner? Please click here. 
For more about construction properties, please click here.