Outdoor home sauna pod
*Quick hint: don't forget to check technical sheets and 3d visuals of this model, choose from the list above.
A sauna pod can be a very good investment if you just want to unwind and relax in an outdoor location. It allows you to immerse yourself and have fun for a change. Plus, this type of product is fully made out of timber, and it brings in an outstanding wood quality at an amazing price. Of course, there are amazing challenges that can arise without even knowing. Thankfully, the outdoor home sauna pod does help you bring in the excitement of resting and having fun in an outdoor location as you see fit.
Great design and different sizes to choose from
The outdoor home sauna pod is a model that comes with a very distinctive look. It's a unique sauna pod that you will enjoy and appreciate all the time. Plus, the sizes differ quite a bit. You can have a size that ranges from 2 to 5 meters in length. As a result, you can fit 2 to 16 people based on the overall size supported here. It helps immensely, and it does bring in front of a very impressive potential.
Technical sheets and 3D visualizations
*Quick hint: please click on the icon to expand the view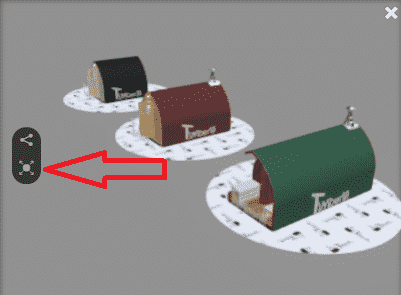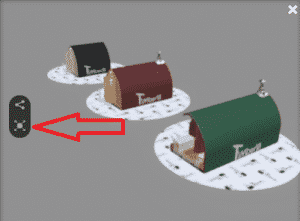 Need more ideas? Take a look at our Pinterest board here
Multiple heater options
What you will notice about the outdoor home sauna pod is that they come with a vast range of heating options. You get anything from wood to electric heaters and anything in between. It just goes to show that you can have access to the best results and quality, while also being able to customize things based on your own needs.
Different design configurations
One of the great things you get when you buy an outdoor home sauna pod is that you can finally design the sauna as you see fit. You can opt for any design configuration that you can, and that means having a dressing room or a front terrace if you want. The possibilities are amazing, and you are indeed getting an astounding value and experience every time.
Panorama window
With the outdoor home sauna, you can also have a panorama window if you want. This can be added to the rear wall. It does help quite a bit, and it will bring in a sense of value and excitement all the time. The quality is second to none, and you will appreciate the fact that you get such a bonus.
Pick the color you like
Our outdoor home sauna gives you the option to have all kinds of shingle colors. You can have colors like green, brown, black and many others. It does help quite a lot, and it gives a sense of professionalism and incredible solutions.
At the end of the day, the outdoor home sauna kits electric is an amazing acquisition for anyone that wants an outdoor sauna. It's efficient, dependable and it gets the job done in no time. All you have to do is to check it out for yourself, it will be well worth the investment.