Wooden hot tub kits
*Quick hint: don't forget to check technical sheets and 3d visuals of this model, choose from the list above.
If you're looking to create your own wooden hot tub, then getting wooden hot tub kits is always a great idea. This is a great way for any person that loves DIY approaches to just create their own hot tub the way they always wanted. Not only does it imbue a sense of creativity and value, but the experience itself is a lot of fun and certainly very exciting. It's just one of the best things that you can ever do, and you will be heavily impressed with the quality and results every time.
Technical sheets and 3D visualizations
[border]
[border]
*Quick hint: please click on the icon to expand the view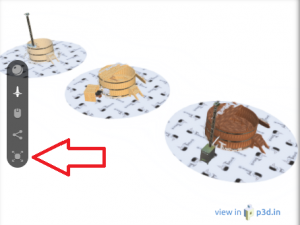 Multiple sizes to choose from
The great thing about wooden hot tub kits is that you get multiple sizes to work with. It's very interesting and exciting since you have access to all the sizes you need. Your wooden hot tub can be anywhere from 160 cm to 220 cm, depending on your needs. That means it can have anywhere from 4 people and up to 12 people in total. That means the wooden hot tub kits deliver a lot of versatility and they are designed for larger hot tubs.
You can have a wooden hot tub kit with a heater or snorkel
In addition, you have plenty of versatility when it comes to heating as well. These wooden hot tub kits either have a snorkel, external wood burner or an electric heater. It's great because you have multiple options and you are always in control. It just helps immensely, and it delivers the type of value and quality you need without being overly expensive.
Luxury round type stairs
The great thing about these luxury round type stairs is that they look amazing and you also get an easy entry inside the hot tub. It's just amazing to have such a simple system that's still reliable, dependable, professional and of the highest quality. All you have to do is to give it a try for yourself.
You can get the unit assembled or as a kit
You do have the possibility to get the wooden hot tub already assembled if you want. But if you're more the DIY type and you want to create it on your own or customize it, you can get it just as a kit. The fact that you can get it as a kit and you do it on your own is amazing, since it gives you more creative control.
Lots of upgrades
It's possible to add things like LED lights and an air bubble massage system if you want. The main focus here is to have all the creativity and value you expect, while still being able to push the boundaries and come up with creative ideas. It's always exciting, and the value you get does shine quite a bit.
If you want, you can buy your own wooden hot tub kit right now and create your own hot tub. You get 100% natural wood that you work with and fully customize to create a great hot tub. Plus, you can add a vast range of accessories to really make the hot tub amazing and interesting based on your needs.